North Redondo
North Redondo real estate has had a great run over the last few years and 2017 has been no exception. Located directly east of Hermosa and Manhattan Beach, north Redondo really hangs its hat on being one of the most affordable sections of the Beach Cities. It has become more desirable than ever as a result of rising school rankings, short drive to the beach, and an easy commute to the 405 and beyond.
Golden Hills Sub-Market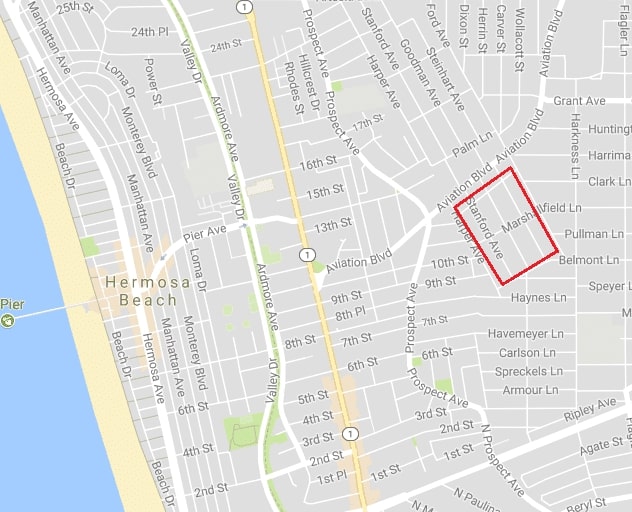 Golden Hills is a sub-market of north Redondo known for its hilly streets and "tall and skinny" homes set on smaller 2,500 sq. ft. lots. There is a small pocket of Golden Hills, however, that deviates from the standard "tall and skinny" which is made up four streets between Clark Lane and Carmelita Ave (Stanford Ave, Goodman Ave, Steinhart Ave, and Ford Ave). With about 125 homes give or take, this Golden Hills pocket has surged over the past few years due to the affordable over-sized lots and location within the fantastic Jefferson Elementary School District. With a shortage of affordable single family homes that can offer a traditional home and back yard, this double lot oasis fills that major need. Let's examine how this micro-market has performed over the last few years.
New Home Sales (Yearly)
2013 – $1,250,000 – 1115 Steinhart Ave (2,912 sq. ft. built in 1997)
2014 – No newer/larger home sale
2015 – $1,500,000 – 1203 Goodman Ave (3,162 sq. ft. new construction)
2016 – $1,699,000 – 1214 Goodman Ave (3,162 sq. ft. new construction)
2017 – $1,725,000 – 1114 Stanford Ave (3,228 sq. ft. new construction)
As you can see there has been an impressive surge in new home prices here where new construction in this area was basically non-existent in many years prior. Today, developers feel confident in rising prices and the strength of buyers driving this area. Outside of new construction, this area is littered with smaller entry level homes. If I did another chart like the one above, 900 sq. ft. 2-bed tear-down homes and mid-sized entry level homes would have similar growth.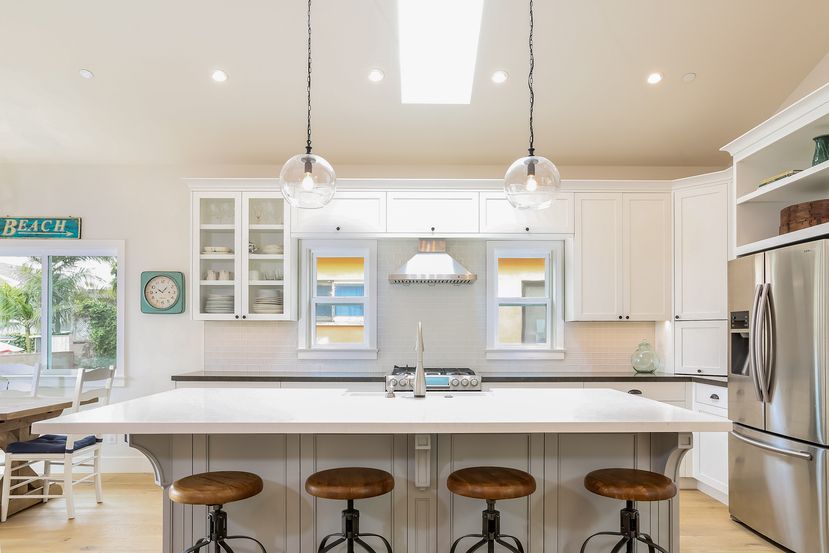 Last week, however, there was an outlier sold by our agent/investor, Jaime Davern, that could be a cue to further growth in the tiny sub-market. Her 4-bedroom listing at 1210 Stanford was masterfully updated but smaller when compared to new construction at only 1,881 sq. ft. It asked a steep price for the area at $1.49 million, yet still garnered multiple offers selling for over ask at $1,562,000.
This is a beautiful home worth consideration, but when a new construction home can be had at for only $163,000 more and you get a 3,228 sq. ft. home (See: 1114 Stanford with 1,347 sq. ft. additional living space)…then the smaller 1,800 sq. ft. Stanford sale really is a show stopper. To give you an idea, 1210 Stanford sold at $830 a sq. ft. when non tear-down homes in this area are selling between $400 and $500 a sq. ft
Conclusion
It will be good to keep an eye on this pocket to see if 1210 Stanford is an aberration or a sign of things to come. Buyers may have finally discovered the value of this double lot pocket with access to Jefferson Elementary and could be willing to pay record breaking prices for a fantastic area of north Redondo.
Currently, there are only two active listing in this four street block. The first is a new construction home at 1107 Goodman Avenue (3,219 sq. ft.) asking $1,890,000 which would soundly break the $1.725 million record. The second one is a nice sized 1,832 sq. ft. fixer at 1114 Goodman Avenue. Will 1114 Goodman Avenue be a deal asking $1,225,000 knowing that you could gut the home and perhaps yield a 1210 Stanford price of $1,562,000? Will the new constuction 1107 Goodman Avenue drive market higher? I guess we will have to wait and see how it shakes out.
If you are a buyer looking in this sub-market, you may have to act fast. And if you are have been an owner in this small pocket for more than 24 months, then you are probably big equity winners and could have more upside. Stay tuned!
---