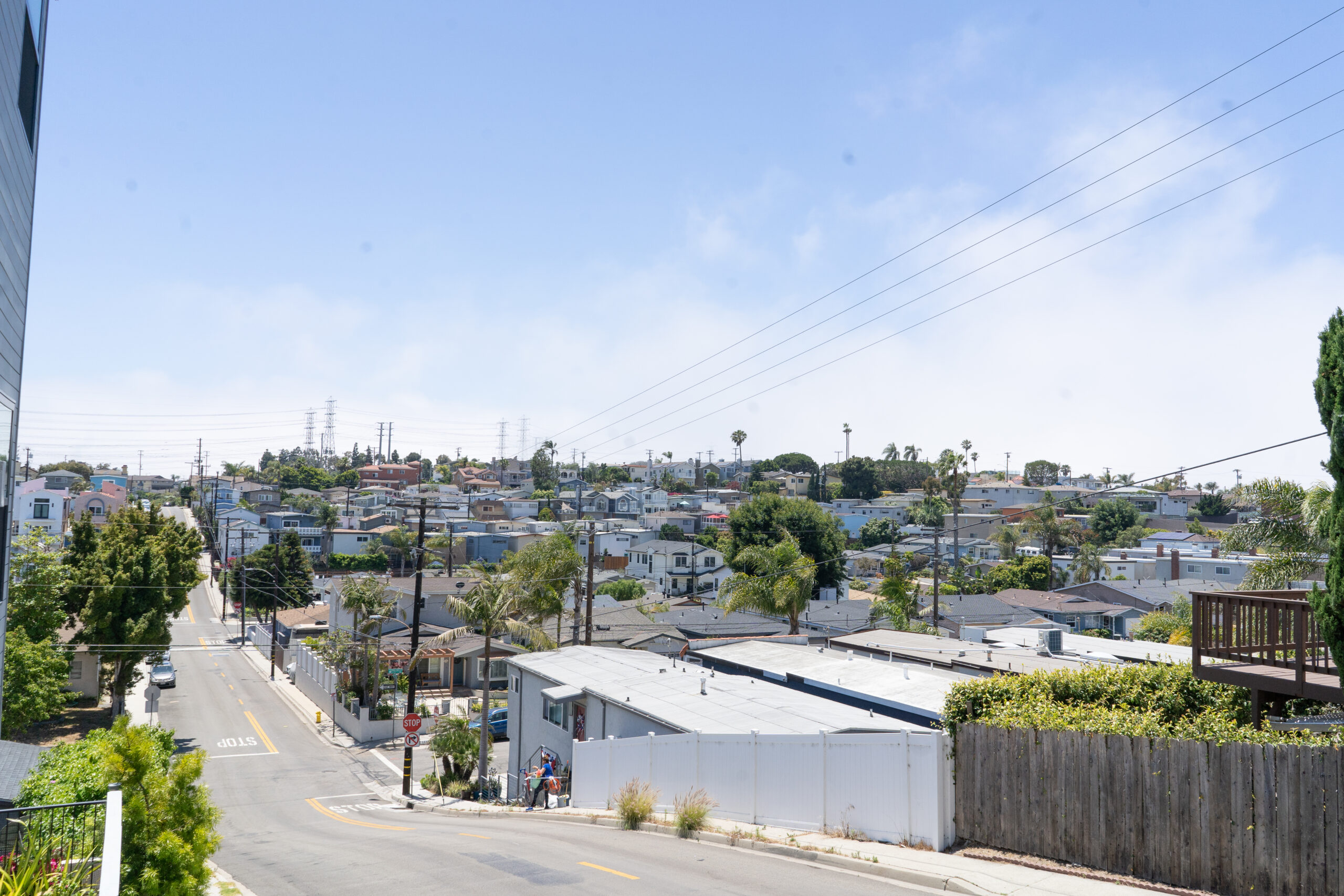 The Golden Hills section of North Redondo is a gem of a neighborhood. Backing up to East Hermosa this spot feels like it is Hermosa, and shares all the conveniences of the East Hermosa neighborhood. Namely, the short distance to the beach is a major bonus to this section of North Redondo as well as easy access to the freeways.
Almost triangular in shape this little patch of Redondo Beach has a small population of about 7,000. It is bordered by Harper Ave and Reynolds Lane, Artesia, and Anita/190th. This neighborhood is primarily made up of "tall and skinny" single-family homes. The tall and skinny home is named for its long narrow 25×100 feet lots. Builders can't build out so they build up. Typically built on the reverse floor plan, these homes are usually three bedrooms and two-and-a-half baths. The master suite, living room, dining room, kitchen, half bath are all upstairs, while 2 bedrooms, laundry, full bath and garage on the ground floor.
Single-family unit home prices are generally in the $1 million to $1.5 million range for new construction. In fact, almost 60% of tall and skinny homes now sell for over $1 million, and about $1.5 million plus for standard new construction. However, with some keen negotiating, deals can be made for as low as $700k for some of the Golden Hills inventory.
Golden Hills homes are usually three or four bedrooms, and two/three-on-a-lot town-homes. Plus factors would be that some homes have backyards, or a rooftop deck which is not allowed in Manhattan Beach anymore. Unfortunately, most Golden Hills homes do not have ocean views; however many have great mountain and city views.
Golden Hills is a prime location for quick access to shops and restaurants along Artesia and Aviation Boulevard as well as PCH. It is home to classic institutions like Giuliano's Deli for excellent Italian sandwiches, or Jersey's Bar and Grill for watching the game. Bike shops, shopping, and various kids' activity centers are all close at hand along the major bordering streets.
With close proximity to the beach, one can easily walk or bike a mere eight minutes or so to the sand. For those who like to exercise outdoors, the hills here are excellent for keeping in shape, or running the track at Mira Costa High School which is a local favorite as well.
The schools in this section are Birney and Jefferson Elementary Schools, Adams or Parras Middle Schools and Redondo Union High School. The Southern end of Golden Hills falls into the Jefferson Elementary zone which is currently receiving fantastic accolades for education.