Over the past two years, The Avenues in Redondo Beach have remained strong and continued a steady march upwards. New construction looks to be in solid demand and buyers are paying a premium for brand new homes on standard sized lots ranging between 5,500 and 7,000 sq. ft.
The 740 Avenue C home, mentioned in my previous blog on The Avenues, closed in spring of 2016 for $2,750,000 which was the sale that gave the area a shot in the arm. As a result, later in the year 713 Avenue D and 327 Avenue F sold for $2,775,000 and $3,100,000 respectively. These sales took The Avenues to record highs for standard lot sizes (only trailing one double lot sale in 2015 which still holds the record today).
The next year in 2017, 742 Avenue B and 703 Avenue A both sold for $2,850,000 solidifying that these record prices were here to stay.
So the big question is…can EXISTING construction command these prices and bring the rest of the market up with it? Cue The Avenue's latest listing trying to prove just that: 202 Avenue H.
Asking $2,750,000, 202 Avenue H is a fascinating proposition for a multitude of reasons: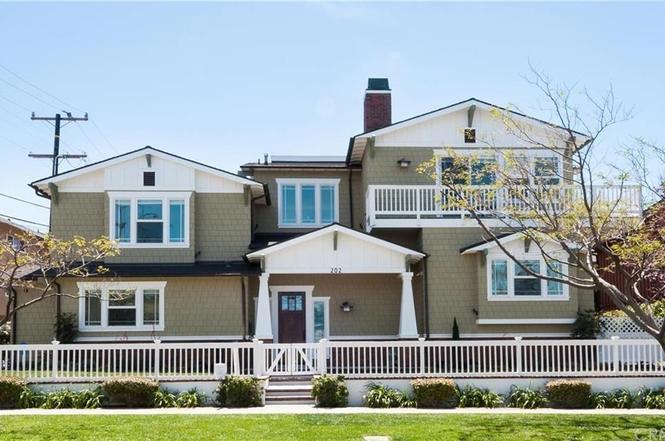 1. It is a clean and cute craftsman built in 2004
2. It is only 3,500 sq. ft. while most new construction is between 4,000 and 5,000 sq. ft.
3. The lot is smaller at 4,830 sq. ft. but a stone's throw to desirable Riviera Village and The Esplanade
4. It was sold just 19 months ago at $2,295,000!
I can't wait to see what happens with this listing because a sale here would tell us a lot about the direction of The Avenues market. The property has plenty of positive factors like location, views, and enduring architectural style which is potentially a fair exchange for a smaller home, smaller lot, and a 15 year-old home.
Lately, homes asking a big premium on a sale less than two years ago and no significant upgrades don't normally get their price. Will this listing get punished asking for a $445,000 premium? Or will the sellers be rewarded on a shrewd purchase, landing a nice deal before the market popped and earning themselves a solid profit in a short amount of time with little to no work?
Whatever the result, it will tell you a lot about this sub-market and where it is headed.
---