If you have been reading "Hot Property" in the Los Angeles Times or other real estate and social media sites, then you have probably heard about America's most expensive house for sale.
"Los Angeles has just reached new heights in over-the-top real estate opulence. The city now boasts the most expensive home for sale in the country: a newly built Bel-Air mega-mansion listed Wednesday at a quarter billion dollars," as told by Neal J. Leitereg and Lauren Beale.
You can read more about the property in the Los Angeles Times piece here and take an inside look with The Today Show here.
In light of L.A. County currently having the priciest home for sale in America, I thought we would break down some of the ultra-high priced real estate throughout the South Bay. Currently, there are 17 homes on the market asking eight figures ($10,000,000+) from Manhattan Beach to the Palos Verdes Peninsula.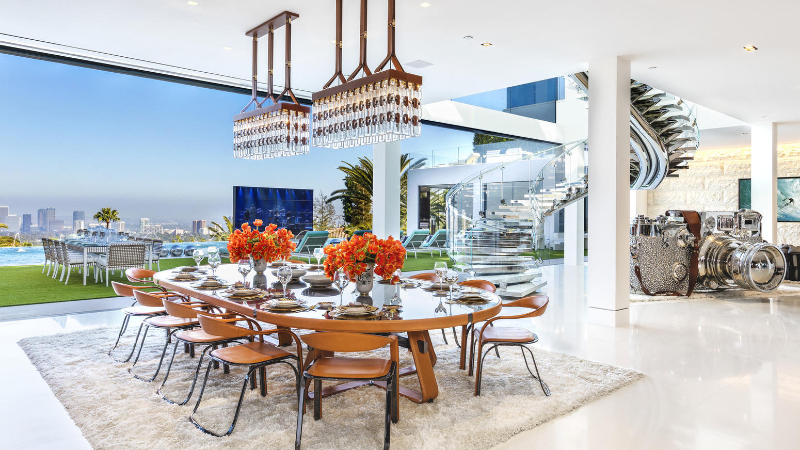 Manhattan & Hermosa Beach
These two world-famous Southern California beach communities possess a whopping nine out of the 17 homes asking over $10 million. Seven of those properties are located on The Strand (cue the big *YAWN*). If you receive my quarterly newsletter, then you know the abundance of Strand homes listed at crazy prices with little interest from buyers. The two priciest homes on the South Bay beaches are 2722 The Strand and 1000 The Strand priced at $25,650,000 and $24,400,000 respectively.
Moving on to the gorgeous 629 6th Street, a spec build looking to set the standard in the Manhattan Beach Hill Section for new contemporary homes. This home has clean lines, smart interior design, and fantastic use of the lot to maximize views and the backyard. This is one of the best new homes we have seen in quite some time and it is priced at $10,900,000. The $1,946 per square foot ask is a high price to pay, but most Strand homes range at an ask price of $2,000 to $6,000 per square foot with a majority needing major renovations.
Palos Verdes Estates
"If the Queen's necklace is a treasure, then 1721 Paseo Del Mar is its crown jewel," per the listing description of the $13.9 million Palos Verdes bluff top estate that debuted last week.
This 41,380 square foot estate with a 6,844 square foot home is one of the premiere Paseo Del Mar properties that has not been on the market since 1988. The owner, Toyota Motor Sales USA Inc., is selling as a result of the company relocation from Torrance to Plano, Texas. The property is in wonderful condition for its age, however, it has not been updated.
During a private broker event, an interested client of ours stated, "I think it's a tear-down." I laughed and responded with a "noooooooooooo," but the client had gotten ahead of our viewing and seen the second floor. This floor featured an over-sized master bedroom with ensuite bath, but only two very small bedrooms that shared a jack and jill bathroom. Certainly a home not fit for anyone needing additional bedrooms.
After further thought, I believe our client is right. It is a party house built in 1979 made for a buyer that likes to entertain. As sad as it is to tear-down a large old home, the economics simply point to the home being torn down. If you are going to spend $13.9 million on a home and need to invest $1 to $2 million in renovations to the current structure, why not spend another $1 to $2 million for brand new construction to have a perfectly laid out home to your liking that meets all of the safety and building codes of today?
If you can afford the home, then that is quite simply the only play if you want you want to invest your money wisely.
Rolling Hills
Last but not least is 1 Buggy Whip Drive in Rolling Hills also known as Hacienda de la Paz. This mega-mansion, in the city behind the gates, boasts a whopping 51,000 square feet and was built over 17 years ago.
I have not been inside the property, but I do know that Rolling Hills building codes only allow for one story homes and if you look at the home from Google Earth you can guess that a majority of that square footage is buried under ground. According to reports, the home goes five stories underground and is "insane" per Curbed Los Angeles.
Current asking price is $48,000,000 or $941 per square foot. The other 16 homes asking eight figures in the South Bay average over $3,000 a square foot…So maybe this one is a compelling deal?
---