We are getting more and more calls each day from buyers that want to break into affordable Beach Cities real estate, but are worried they may have missed the boat on appreciation. While appreciation is speculative and should never be assumed when purchasing real estate, it is certainly something to consider with the run up we have had in the South Bay over the years.
Now that areas in Manhattan and Hermosa Beach west of Sepulveda/PCH are starting to plateau on prices, our buyers are wary that this could happen in hot areas of Redondo Beach where the most affordable housing options exist.
Our advice to clients is to put on their "investor cap" and approach their purchase the way a savvy real estate investor would. Two major factors in today's tricky market  are key to protecting yourself and getting a great deal: 1) price per square foot, and 2) rental rates.
Low Price per Square Foot
For our frugal and "on a budget" clients, we recommend seeking out the lowest price per square foot housing options that contain 3-bedrooms. North Redondo is a great spot to look for town homes. The best options can be had for under $400/sf, and there are some really fantastic deals that sell in the low $300/sf range. It is tough to go wrong with a price per square foot range that low when many claim the lowest you can build brand new around here is $175/sf…and there are plenty of people in sand section real estate spending $500/sf or more to build their homes.
Take for instance this reasonably priced 1,600 sq ft 3-bedroom / 2.5-bath town home built in 1995 on Carnegie that sold at $390/sf. It is clean and certainly livable. When you compare that to new construction homes in north Redondo running between $450/sf to $550/sf you are getting a fantastic deal. At the conclusion of your 30-year mortgage, the difference in valuations between a 1995 building and 2016 building will be negligible. Your low price per square foot will slowly be pulled up to the prices of these newer buildings, which is great!
Rental Rates
It is always great to know that if prices were to ever plateau or decline, your housing investment would be safe. You want to be sure that you could rent your property out at a rate that would handle much, if not all, of the expenses.
Take for instance this 3-bed / 2.5 bath 1,874 sq ft town home on Vanderbilt Lane. It sold for a phenomenal $338/sf at price of $635,000. It is a charming home on the inside that would rent quickly. The average 3-bed rent in this area is around $3,000/month. Let's say conservatively, you rented it for $2,800/mo, that would cover a $500,000 mortgage (at current rates of around 4.25%) along with your insurance and HOA. That is quite an amazing start from day one of purchase.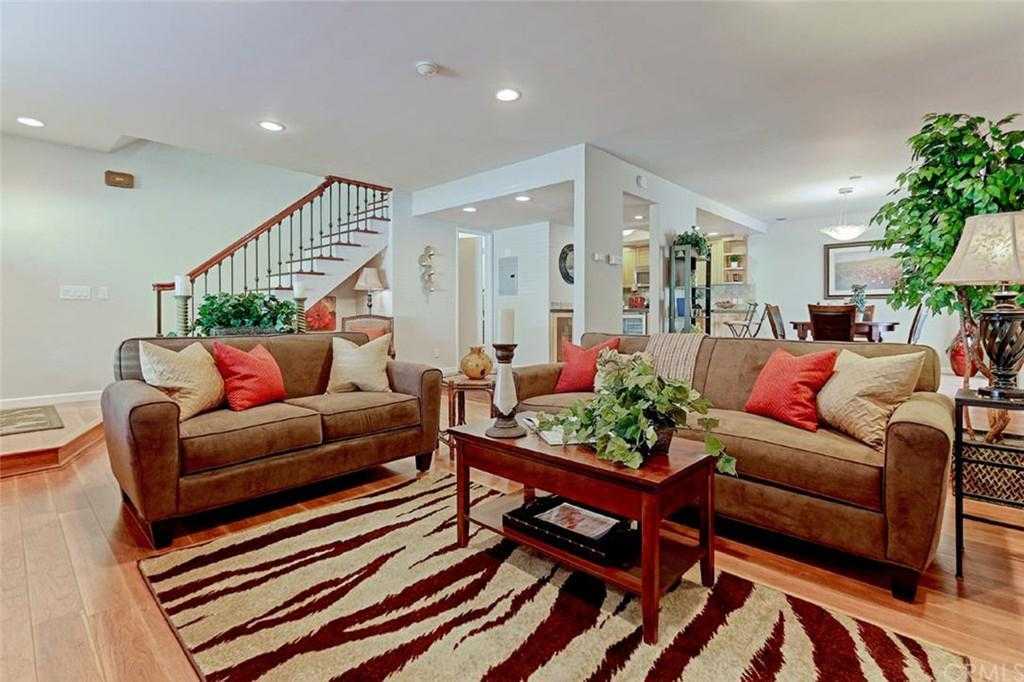 When you compare the price of a brand new 4-bed town home on Grant going for over $1 million at a price per sq ft of over $540, then you would have to feel good about the purchase on Vanderbilt Lane. The rental rate commanded for a 4-bed new construction on Grant is around $4,000/mo. So you are getting only about 35% more in rent while paying 62% more in price for new construction. Over the long term, you are sitting very pretty on price and rent to purchase ratio by going with the Vanderbilt home over expensive new construction options…that is a great place to be.
All in all, if you are worried about stretching your budget or over-spending, we still believe it is tough to go wrong with a 3-bedroom real estate purchase in Redondo Beach below $400/sf backed with strong rents. It will always feel scary to take a risk on your first property, but over the long term, you will be glad you went for a low price per square foot house with great rental rates.
It's Your South Bay. Own It. 
---