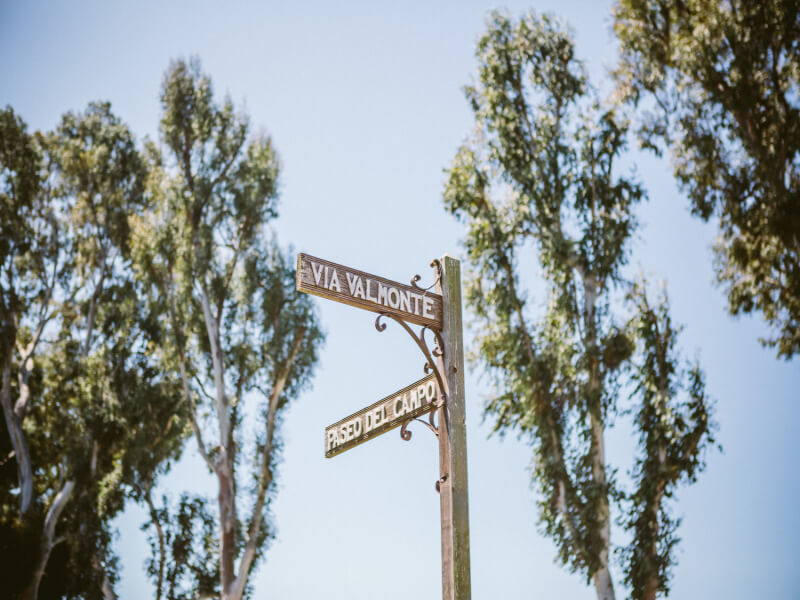 The Valmonte neighborhood in Palos Verdes Estates, beloved for its imposing Eucalyptus tree-lined streets, offers an experience unique to anywhere in the South Bay. The rural-like feel and friendly neighbors is a breath of fresh air compared to the bustling beach towns and surrounding LA cities at its borders. Locals here enjoy nice wide flat streets without street lights and the large median of trails on Palos Verdes Drive North which provides a great place for residents to jog, walk dogs, or ride bikes.
One thing particular to this area of Palos Verdes Estates is its close proximity to the beach cities, LAX Airport, and all of Los Angeles Country in general. Bordered by the Hollywood Riviera, residents have just a few minutes trek down the hill to great shopping, restaurants, and spas right in the Riviera; or, just up Silver Spur to the main shopping area in the peninsula, the Peninsula Center and Palos Verdes Promenade Shops.
Romantic European architecture abounds in Valmonte, with Tuscan, Spanish, French Normandy, and Traditional styles being predominate. There are, however, some ranch, contemporary, and craftsman style homes that become available from time to time. Residents often enjoy golf course views or city light views and quick access to the beaches like Torrance, Redondo, and a local-favorite, RAT Beach. Home prices range from $1,300,000 to over $3,000,000 on average, with the sizes ranging from around 1,500 square feet to about 4,000 square feet on average.
Added advantages to living in the Valmonte neighborhood would be the access to Palos Verdes Stables which are located on the northeast border. Also nearby is the beautiful Spanish style Palos Verdes Golf Club. Design by famed architects George Thomas and William Bell the course is known to locals as a masterpiece. Along with the golf course, are a clubhouse, fine dining, and party venues. Adjacent to the golf club is the Palos Verdes Tennis Club. Here, twelve well-maintained courts with high-performance lighting are surrounded by lovely landscapes of trees and flowers. The tennis club also includes a clubhouse, locker rooms, and a juniors clubhouse.
Valmonte is a great neighborhood for families for all of the aforementioned attributes and also for the outstanding schools. Schools here are some of the best in the nation ranking Palos Verdes Peninsula High School as 30th in the state in 2017. Elementary school kids here attend Silver Spur Elementary, while the middle school kids attend Palos Verdes Intermediate School. High schoolers attend either Palos Verdes High or the aforementioned Palos Verdes Peninsula High School. Throughout Palos Verdes are many accredited private schools to choose from as well.