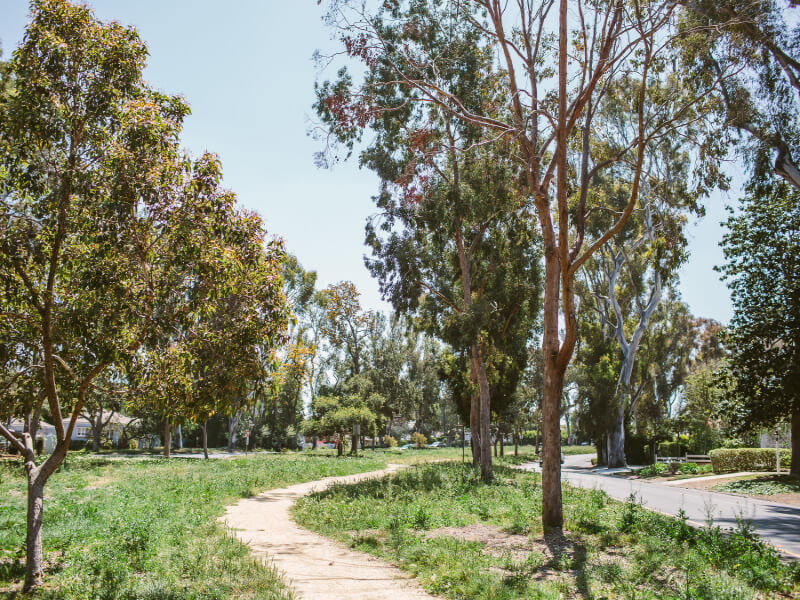 Likely the most convenient Palos Verdes neighborhood for families, outdoorsmen, and the socialite would be the area known as Palos Verdes Drive North. This area, encompasses the north border of the Rancho Palos Verdes, a majority of Rolling Estates, as well as unincorporated county land known as Palos Verdes Peninsula. Much of this sub-market is a short distance from the Peninsula Shopping Center and packs in the most modern conveniences as well as dining and entertainment opportunities. Locals in this highly desired area can find homes to enjoy a variety of different amenities like wide open spaces, scenic views, or horse property.
Uniquely, this residential area lies partially in Rolling Hills Estates, and on both sides of Crenshaw Boulevard referred to as Palos Verdes Peninsula-locally known as Academy Hill, and Westfield. Typically homes here are built architecturally in the ranch style and are equestrian-oriented. There are also areas of tract homes and an area with larger lots sizes known as 'The Lanes.' Throughout are a wide variety of housing options; condominiums, townhomes, single-family homes and equestrian estates. Due to the variety of dwellings and lots here, home prices range greatly. Condos and townhomes range from $250,000 to $750,000 for one to three bedroom units. Single-family homes can range from $950,000 to $4,000,00 and vary in size from 1,400 square feet to 6,000 square feet.
Active community-goers enjoy 25 miles of trails throughout which are perfect for horseback riding, biking, hiking, and other outdoor activities. Among the highlights for equestrian enthusiasts are barns, riding rings, and the Peter Weber Equestrian Center. Though not all of the residents are involved in the equestrian lifestyle, there are plenty of other opportunities for entertainment and activities within its borders. The golf or tennis devotee will delight in the impressive, newly-built Rolling Hills Country Club, complete with a championship link course with dining, pool and relaxation amenities. Meanwhile, the Jack Kramer Club nearby is equally family-oriented and offers tennis and aquatic facilities for its members. Palos Verdes Drive North is filled with wonderful parks, like Ernie Howlett Park, a massive 35-acre epicenter with running track, bike track, baseball fields and endless multi-purpose courts, offering locals many opportunities to picnic, exercise or just relax; a great escape from the grind of work and city life.
The South Coast Botanical Gardens is a prime spot locals and visitors enjoy. With 87 acres of gardens to roam, the facility hosts seasonal events and classes for all ages to take advantage of. For the budding soccer star in the family, Nanson Field in the Masongate neighborhood is where the famed FRAM soccer club calls home. FRAM is a premier club dedicated to helping individuals have access to the highest level of soccer training, education, and competition on the Peninsula and overall South Bay community.
PV drive north has three private schools and excellent district-run public schools; children in public school will attend Dapplegray Elementary or Rancho Vista Elementary, Miraleste or Palos Verdes Intermediate School and either Palos Verdes Peninsula High School or Palos Verdes High School.