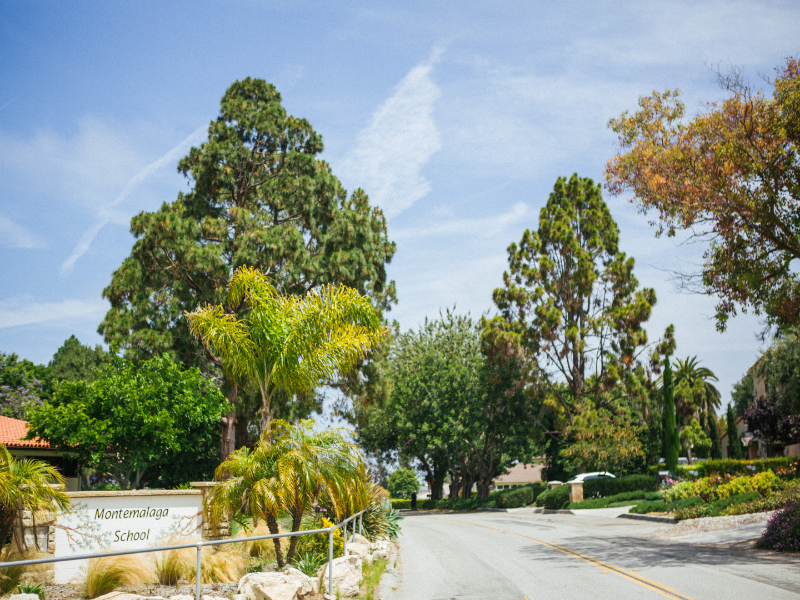 Commanding some of the best views from the crest of the hill in Palos Verdes Estates is the area known as Monte Malaga. Perched above Malaga Cove and Lunada Bay at 1,380 feet above elevation, the Monte Malaga area is one of the highest points to view the "Queen's Necklace," better known as the Santa Monica Bay. Locals often joke that Palos Verdes has its own weather system from the rest of the South Bay, and frankly, it's quite true especially for Monte Malaga residents. Here, the summers and winters are milder than the rest of The Hill or even the balance of the South Bay. Above all, residents experience a less fog and what is known as 'June Gloom' compared to its neighboring areas like Lunada Bay.
Basking in all of that energizing sunshine is classic red tile rooves that dot the skyline in this area atop mostly Spanish, Italian, and Mediterranean style homes. One will find many large mansions because of large lot sizes compared to other areas of Palos Verdes Estates that are typically a half-to-full acre. One area to make special note of is New York Hill. This area, properly called Allende El Mar, is a development of 30 luxury estates along the canyon hillside. These homes are typically very large and custom built. The majority of the single-family homes, residences however, range from about 2,000 to 10,000 square feet of living space. While the median home price at this time is about $2,200,000, estates can range in price from $950,000 to $15,000,000.
Monte Malaga is a mostly quiet area and a great place for tranquility. Some of the best schools in the nation are located here in Palos Verdes Estates. Children in this neighborhood attend Montemalaga Elementary, Palos Verdes Intermediate School, and high school students choose between Palos Verdes High School and Peninsula High School which are all part of Palos Verdes Unified School District.
Like much of The Hill, there is not an abundance of parks since most lots are quite large and homes typically have a yard. There are many areas that families access for children to run and play or enjoy picnics like the elementary school-yards, grassy areas along Granvia Altamira, and the baseball diamond, George Allen Field which is home to the pony league baseball association. There are, however, regional parks nearby like Ryan Park and Hess Park in Rancho Palos Verdes.
Additionally, while there is not a dedicated shopping center in the area, one is only minutes from the Palos Verdes Shopping Center, the Plaza in Lunada Bay or Malaga Cove Plaza.