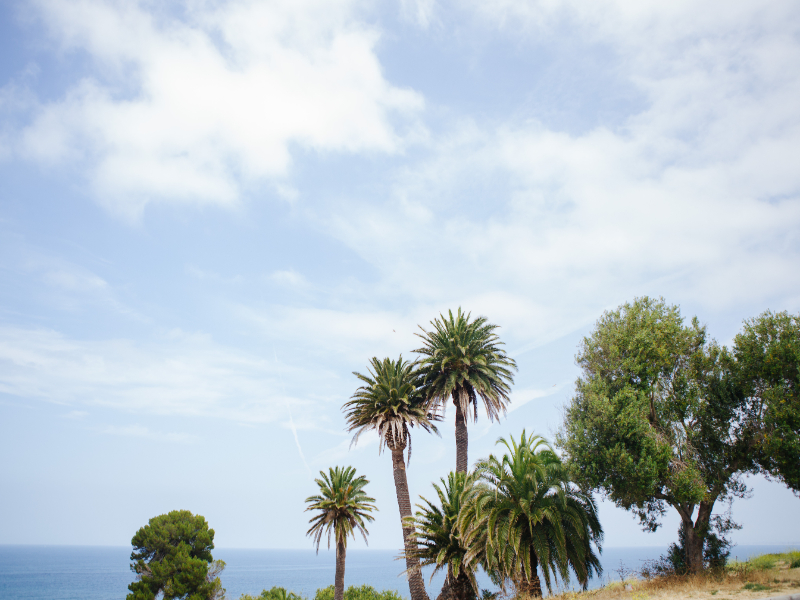 The delightful section of Rancho Palos Verdes called Mira Catalina is petite, quite secluded, yet it stretches along the west side of the peninsula capturing ocean views. Advantages of living in the Mira Catalina neighborhood are vast. Locals relish in their privacy being tucked away amid canyons, trees, and well-planned subdivisions; plus a major perk is being close but just far enough away from the adjacent Palos Verdes Drive South where tourists and day trekkers pour in to hike, golf, and vacation at the Trump National Golf Course or Terranea Resort, the sprawling beachfront resort that is filled with delicious restaurants, bars, pools and spa.
Mira Catalina is at the meeting point of Palos Verdes Drive South and Palos Verdes Drive East. The area offers nice access to the 110 Freeway for work commuters. Also, the amazing Pacific Ocean and Catalina views can be enjoyed from many homes in the area's subdivisions. Being nestled just above great beach areas, it is also convenient to hiking trails nearby as well private coves, beaches and excellent whale watching especially at nearby Pointe Vicente Park. World-renowned Marymount College campus is located here, a private Roman Catholic school which opened in 1932; however, student housing is actually in San Pedro.
Homes here vary in style and size and often are protected within gated communities. Most dwellings are tract homes built in the 1960's and 70's which are mid-sized. Residents without ocean views often delight in monstrous vistas of the Los Angeles basin, city views, and harbor views. Prices here range from $975,000 to about $2,500,000, and span in size from 1,700 square feet to 4,500 square feet, with the average cost being right about $1,400,000.
While these locals may have fairly easy access to ample dining and entertainment establishments, the toughest aspect of calling this area home for families is the long drive to K-12 schools. Being a good 20-plus minutes to either of the district's high schools, Palos Verdes High and Peninsula High school, it's not the most desirable drive for parents or teenagers. Parents here grin and bear it though due to the excellent public schools these homes afford. Children attend Mira Catalina Elementary school and Miraleste Intermediate School.