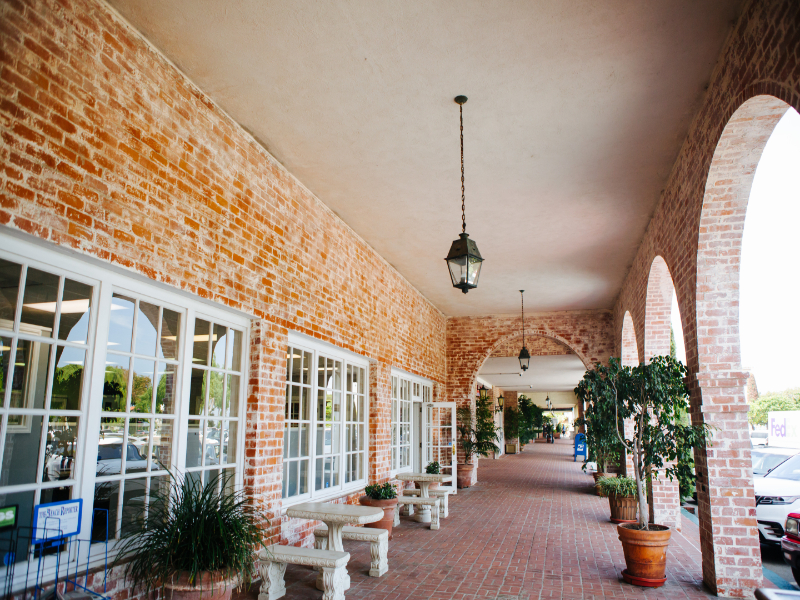 Picturesque landscapes and architecture define the lovey Malaga Cove neighborhood in Palos Verdes Estates. From sandy beaches close at hand to its iconic plaza and fountain, this almost century-old neighborhood is a delightful place to call home. Located on the hillside of Palos Verdes Estates, the village-like town boasts fantastic ocean views especially for the homes above Palos Verdes Drive on the upper part of Malaga Cove, and the neighborhood is typically quiet except for the occasional peacocks indigenous to small parts of this region.
Homes here are typically in the Spanish, Traditional, or Mediterranean style, and many dating to the 1920's and 1930's. While the average price of a home is about $3,300,000, there are homes that have sold for as much as $13,000,000 for 10,000 square feet. Furthermore, residents here maintain meticulously landscaped yards that thrive in their heavenly temperate weather.
Easily recognized by its charming Spanish style are the Malaga Cove Plaza and Library that welcome residents and visitors on their way up the hill. The Malaga Cove Plaza wraps around the famous Neptune Fountain that was built by Walter Davis in the early 1900s. The elegant historical plaza while mostly containing offices is home to well-known Malaga Cove Ranch Market, beloved for its Rotisserie Chicken and convenient catering service. It is also home to the Yellow Vase Cafe and Le Rive Gauche Restaurant, as well as a handful of other stores like a gift shop and florist. The beautiful plaza has served as a backdrop for many postcards and wedding photos with its lovely fountains, fragrant eucalyptus trees, and sometimes regal, yet noisy, peacocks. The Malaga Cove Library is a hub for entertainment in the summertime and throughout the year. The library building has a large grassy lawn where locals bring their picnics to enjoy summer concerts, meanwhile, the parking in these buildings provide two-hour free parking as well.
Throughout the year, locals in-the-know enjoy wonderful hikes on the fire trails along the La Costa hillside. Tucked away in Malaga Cove is the local surf spot called Haggerty's. It's loved by surfers and scuba divers alike and known for its privacy and peacefulness as only locals known of this hidden gem of a beach.
Another locals-only favorite is the highly desired membership to the Palos Verdes Beach & Athletic Club, natively known as simply 'The Beach Club.' The exclusive beach club facilities include a five-story clubhouse, fitness center, six-lane competition pool, and a children's pool. While all Palos Verdes Estates residents are welcome to become members, there is a significant wait list of about 270 families.
Children in the district attend Lunada Bay or Montemalaga Elementary Schools, and Palos Verdes Middle School which are all run by the district. High school students may choose between Palos Verdes High School and Palos Verdes Peninsula High School both of which are ranked among some of the highest in the country.