The Monster Lot
Towards the end of July, Valmonte saw a rare and very large 22,412 sq. ft. lot come to market in the "Grove Section" at 2915 Via La Selva. The well preserved 1952 built home was charming but likely a gut or a complete tear-down prospect. Developers and dream home lot hunters must have been gushing over the property until they saw the price…asking a hefty sum of $2,475,000!
Most buyers probably muttered to themselves, "It'll never sell." And who could blame them? The ask price would be the seventh highest sale in Valmonte history for basically a tear-down home.
Comparables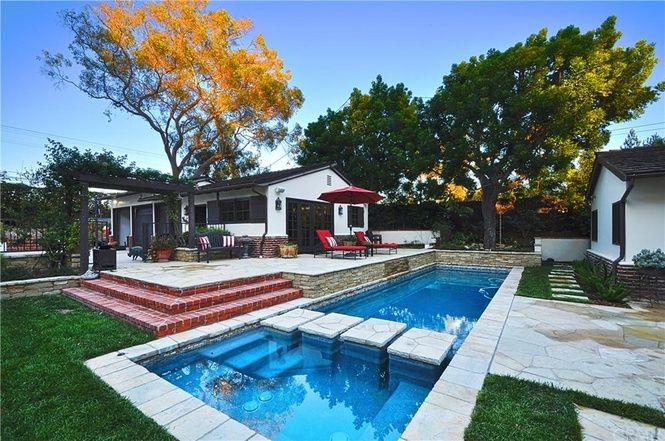 To further the somewhat shocking ask price was its very comparable neighbor, 2921 Via La Selva, that sold last year for $3,050,000 (the second highest Valmonte sale ever). Note that this sale was a newly constructed 2007 smart home with pool, spa, three-car garage, guest quarters, and spectacular landscaping and hardscape on a similar sized 21,592 sq. ft. lot. A new home like this could easily run up a bill of $1.5 million in construction costs, probably more, with at least a two year timeline thanks to the additional building standards enforced by the PVE Art Jury.
A conservative buyer would budget about $2 million to get 2915 Via La Selva where it needs to be. Including the ask price, you are looking at a $4,427,000 investment with the next door neighbor selling at only $3,050,000 and you still need two years to get it built. The highest Valmonte sale ever was at $3,317,218 so a buyer would buy into this property for more than $1 million over the record high Valmonte home sale. No thank you!
But low and behold, only six days on the market and this seller is in escrow in what seems to be a shocking deal. One has to assume that the seller got very close to their ask price, or if there was more than one interested party…perhaps more? Any owner of a large home or lot in Valmonte, especially on Via Palomino, Via La Selva , Navajo Place, or Paseo Del Campo should be giddy with excitement and of course, the next door neighbor that purchased their home just last year!
I would have directed my buyers to other 2017 property sales in Valmonte like this charming Williamsburg Colonial home at 3609 Navajo Place that sold for $2,800,000 with a huge 23,878 sq. ft. lot. Or perhaps two recent options: 1) the $2,440,000 sale at the pretty 3,377 sq. ft. turnkey 3806 Via Palomino home or, 2) the large 3,747 sq. ft. updated beauty at 3617 Via Palomino would have been a strong home to consider that sold at $2,770,000.
Conclusion
If a client had to build brand new, I would have really pushed for 3828 Via Palomino that closed for $1,485,000 at $285,000 over asking (took two clients through and could not get it done). A smaller lot puts you at a $1.5 million build and all-in costs at $2,985,000 which is much more in line with the sales above at 3806 Via Palomino and 3617 Via Palomino. You limit your risk by not blowing away the highest sales around you.
Sometimes, a buyer says "I MUST have this property" and thus the result of a shocking deal like the recent monster lot on Via La Selva. In a community like Palos Verdes Estates, a typical owner tends to buy, build, and stay for a very very long time. It is not always about money in residential real estate but rather, emotion. And in this case that looks to be the driving factor much to the delight of the surrounding neighbors.
---