If you have walked or driven the Esplanade in south Redondo lately, then you have probably seen the brand new condo development at 1500 Esplanade. This daring nine-unit luxury condo complex offers a mix of 3- and 4-bedroom units ranging from 2,600 to 3,400 sq ft. Half of the units are in back of the complex with no ocean view, and the other half are front and center west facing that offer the awe-inspiring unobstructed views of the Pacific.
It has been quite some time since a brand new construction product had been offered on the Esplanade, so obviously much of the pricing done by the developer was on speculation. Finding an actual price buyers are willing to pay is an interesting saga to watch play out.
The back units brought to market sold out relative quickly between $2 million and $2.5 million which helped form a price for the condos with no views. Take a look at one of the units here: 1500 Esplanade I, Redondo Beach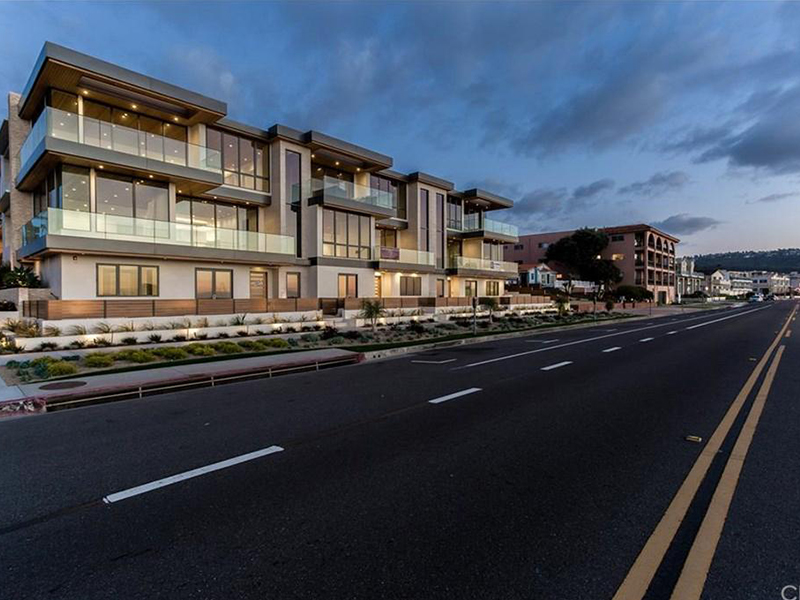 The view units were a little bolder ranging from an asking price of $3.599 to $3.999 million. During the time of the back units' sales, only one of the four front units sold for $3.75 million. That brave first buyer helped set a market price that the developer could stand on when marking the remaining three. A good four months later there were still no additional sales to be had on the other three units. Could that buyer have been a bit too anxious and overpaid? Did the developer miss on price? Those are the questions people could have been asking as the condos sat and sat and sat on market.
But fear not, as it looks like these ocean view condos are finding a market as not one, but two of the condos went to escrow last week. Those two closings will solidify pricing for the building, and in all likelihood, find a buyer for the final unit at a blended rate to the three ocean view sales.
If you are looking for a brand new unobstructed ocean view condo in the contemporary form, then the time might be right to strike on the final condo for sale.
Or, you can wait for summer/fall as our friends over at Denton Developments, Inc. will be completing a six luxury condos on 1000 The Esplanade right down the street, and you can partake in the thrill of finding a price in a new condo development.
It's Your South Bay. Own It. 
---