The traditionally slow South Bay holiday period has officially set in. There have been fewer new listings and opened escrows and we expect more of the same as Christmas and New Year's grow near.
One area of the market that is not following this trend is Hermosa Beach condos. The Sand Section, Valley, and East Hermosa are all experiencing high velocity sales.
Hermosa Valley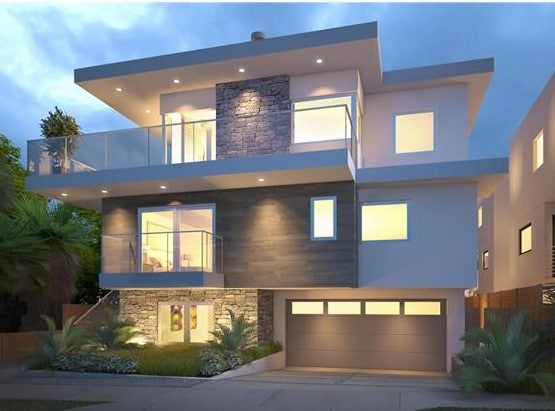 I dove into the Hermosa condo trend after attending a brokers open last week at The Moorings complex in south Hermosa. This new listing, unit #49, came to market asking $995,000. This would be the highest MLS sale ever in the 75-unit complex's history by $45,000 and listing a week before Christmas. But guess what…it is in escrow after only two days on market!! Could this one break through to the $1 million mark?
A brand new six unit spec development at 613 Longfellow came to market with their first unit asking what would be a Hermosa Valley record of $2.495 million. That flew quickly into escrow after only seven days on market. And if that record breaker wasn't enough, the spec builder brought a second, much larger unit to market for a whopping $2.860 million. That town home went pending in only three days, and looks to absolutely smash the record books for Hermosa Valley sales.
Sand Section
The Sand Section is still strong with 1460 Bayview Drive asking $1,454 a square foot ($1.799 million) for a tiny 1,237 square foot 3-bed tall and skinny…that got a deal in 12 days.
East Hermosa
And let's not forget about East Hermosa, 839 6th Street #4 was listed on the 1st of December and accepted an offer only eight days later.
Even 1-bedroom condos are speeding to escrow. A first level 600 square foot for sale at the 72-unit 1707 PCH Hermosa Surf Condominiums went to escrow in a respectable 16 days.
Conclusion
Buyers are demanding affordability by the beach and willing to sacrifice a single-family home to do so. The proof is not just in these lightning fast current escrows, but also in the low inventory for condos in Hermosa. There is only 1.91 months' worth of condo supply right now (anything below six months is considered a seller's market).
Currently, 14 active listings exist with five of those options wildly over-priced by builders looking for a Christmas miracle. So essentially there are nine condos available in this scorching hot sector of the South Bay market. Look out for more buyers in spring to drive prices and more supply from owners looking to take advantage of the hot market.
If you are a seller and were savvy enough to purchase around the financial crisis (2009-2012), then you are probably due a healthy profit in the Hermosa condo arena…you should sell! Give us a call. There are better places throughout the South Bay to receive a healthy yield, fantastic upside, and put your hard-earned equity to work.
It's Your South Bay. Own It.
---