Currently I have a listing in the Hermosa Valley (between PCH and Valley) for a client at 709 4th Street that went to escrow last week. We had multiple offers and accepted a contract that, in our opinion, was a very strong buyer. As a brokerage, we were very strategic in how we listed this property to not only push the price for our seller (the highest listing price ever for the 6-unit complex), but still present a great value proposition to potential buyers. It all worked out very nicely for our seller as we signed a contract a week from going to market.
With that said, this listing along with a few sales in the complex over the past year really sheds some light on the market for "affordable" town homes in Hermosa Beach west of PCH. This information makes for an interesting case study; let's jump right into it…
There have been two sales and our pending sale over the last year separated fairly even. It is a nice progression to demonstrate appreciation in the area, as they are all very similar 2-bedroom floor plans.
April of 2015 Sale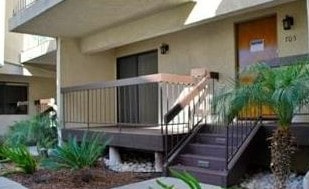 705 4th Street sold for $799,000. It is slightly bigger than most units by about 200 sq ft and set the tone for the complex in early that year.
---
September of 2015 Sale
713 4th Street sold for $829,000. It was updated when compared to the sale in April, but since the town home was the standard size – 200 sq ft less than the previous sale – it kept a lid on the price.
---
March of 2016 Pending (multiple offers)
709 4th Street is pending at $879,000. This property is the same square footage as the September sale, and finished/furnished at a higher level.
---
You can see there are slight differences and updates between each property, but the final sales price is not a direct reflection of square feet or cost of upgrades. Appreciation is definitely a factor in these sales. Loosely, a six month period in 2015 had a bounce 3.75%, and then the next six month period into 2016 has a projected bounce of about 6%.
Overall year-to-date, appreciation in this complex has jumped a projected 10%! Not bad.
And furthermore, we have seen the same price jumps in the large Hermosa Valley condo complexes on Ardmore and PCH, see our past article "Is a Hermosa Beach Condo Just as Afforable as Renting?". We believe that "affordable" town homes (and condos) that sit under $1 million west of PCH in Hermosa still have strength, and will continue to as long as the overall economy stays healthy and interest rates remain steady.
It's Your South Bay. Own It. 
---